Pearland AB Sea Preschool Helps Children Reach Greater Heights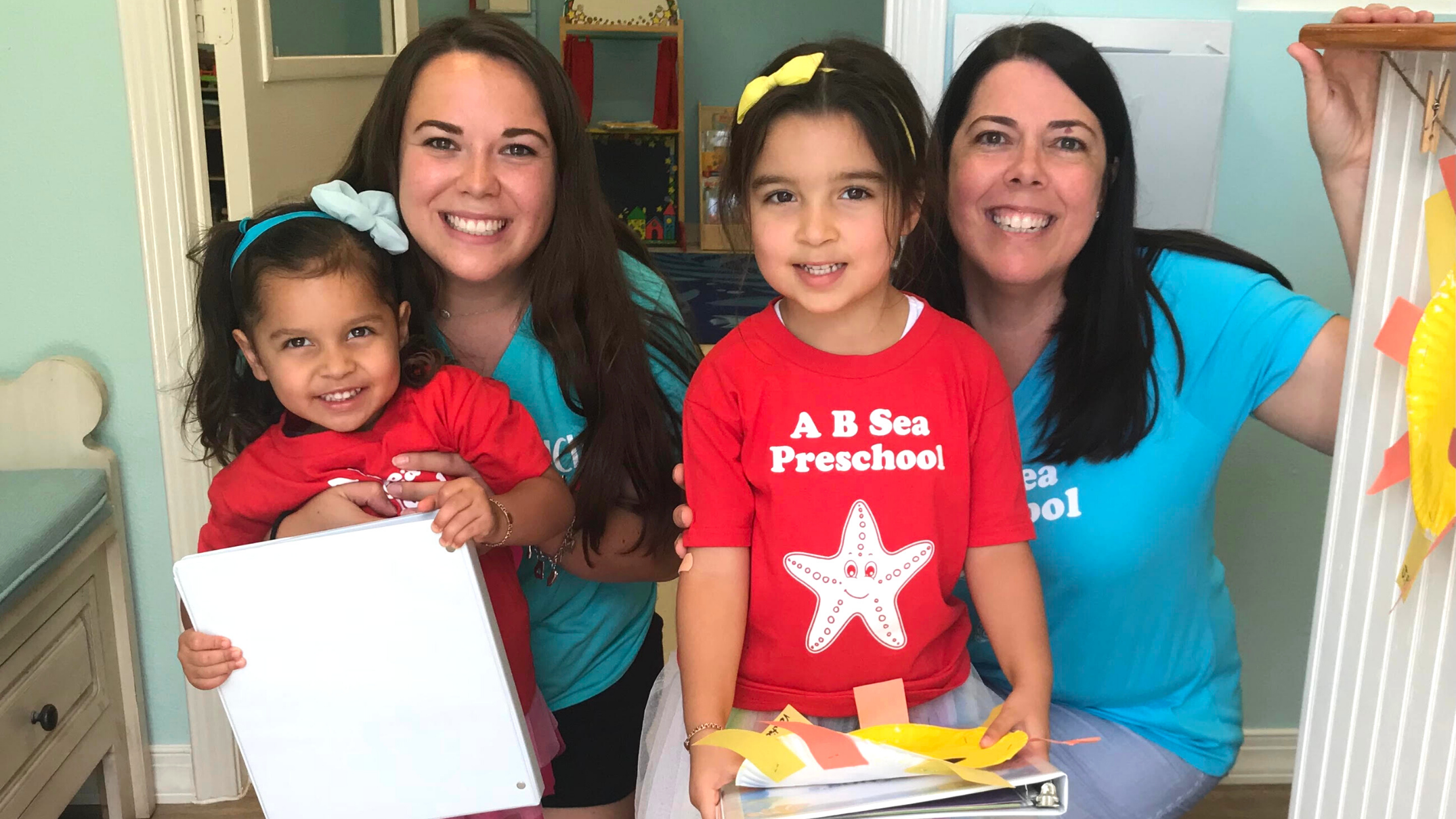 By Michelle Loredo
Nancy Mazza has been a part of the early childhood education industry for more than 30 years as a first-grade teacher. Struck with the entrepreneur spirt of passion and purpose, Mazza decided to open her very own preschool, the AB Sea Preschool Child Development Center.
Mazza formally started her business in 2017, but before it's launch, she sought out business guidance and assistance with the San Jacinto College Small Business Development Center (SBDC) in 2016. She received one-on-one help from Senior Business Advisor Gary Bucek.
"Gary helped me through every step of the way including the bank loan process," said Mazza. "He also successfully helped me apply and receive the Small Business Administration 7(a) loan."
Located in the Friendswood area, AB Sea Preschool is a play-based child development center with a small teacher-to-student ratio. Their focus is to create a stimulating learning experiences that promotes young children's social, emotional, physical and cognitive growth. AB Sea Preschool incorporates music, art and Spanish with four different learning centers available: Science, Math, Literacy and Drama Play.
Mazza stays motivated by knowing that her preschool is helping children build a strong foundation in social, pre-academic and general life skills.
When asked how does she define business success, Mazza said, "For me, creating a positive environment, rich with happiness, exploration and growth for my students, their families, teachers and myself is a great refection of business success"
If you are considering starting a new business, Mazza encourages people to seek out business advising and training from the SBDC.
<!—- ShareThis BEGIN -—> <!—- ShareThis END -—>