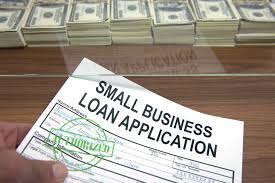 FAQS on Financing your Business
Get answers to questions on getting the money you need for your small business.
Can I get a grant to start my small business?
Contrary to what you may have heard on those late night commercials, there are very few grants for the start-up of a small business. The few that are available are for high tech businesses through the SBIR/STTR programs, or are given by community organizations in rare and special circumstances to spark economic growth in their local area. Typically, grants are awarded to non-profit organizations like the UH SBDC that in turn provide resources and assistance to help small businesses get started. Visit your local library or www.cfda.gov for more information.
Will the UH SBDC lend me money to start or grow my business?
No, the SBDC does not lend money. We can, however, help you determine your financing needs, evaluate your eligibility for financing, and assist you with putting together a business plan and other loan application documentation. If you're looking for a loan, we suggest you start with your regular banker. If you don't have an established banking relationship, we have inside knowledge of many lending institutions that may benefit your chances of getting financing. We can match your business, credit, and project with an appropriate lender, increasing your odds of getting the money you need.
What about the SBA and their guaranteed loans?
The U.S. Small Business Administration, or SBA, doesn't lend money directly either, except in the event of a disaster. The lender, who have been pre-approved by the SBA, makes the loan, and the SBA guarantees repayment, even if the small business borrower defaults. This makes it less risky for the lender and can make it easier for you to get the financing you need.  The UH SBDC can help you determine the pros and cons of going the SBA loan route.
To learn more about the various SBA loan programs, visit the SBA's website
How do I know how much money I need to get started?
All businesses are different and some have higher costs than others. Writing a well thought-out business plan with a complete set of financial projections -- including a balance sheet, income statement and cash flow statement -- will help you identify your specific needs and help your lender clearly understand your business proposition. With statistics saying that only 50% of new businesses make it past the 5-year mark, some lenders are reluctant to lend to start-ups. But if the lender is happy with your plan, your level of equity investment, the collateral you'll pledge, and your credit score and history, your chances of getting the money you need to get started are good.