A Guide to Applying for the SBA Restaurant Revitalization Fund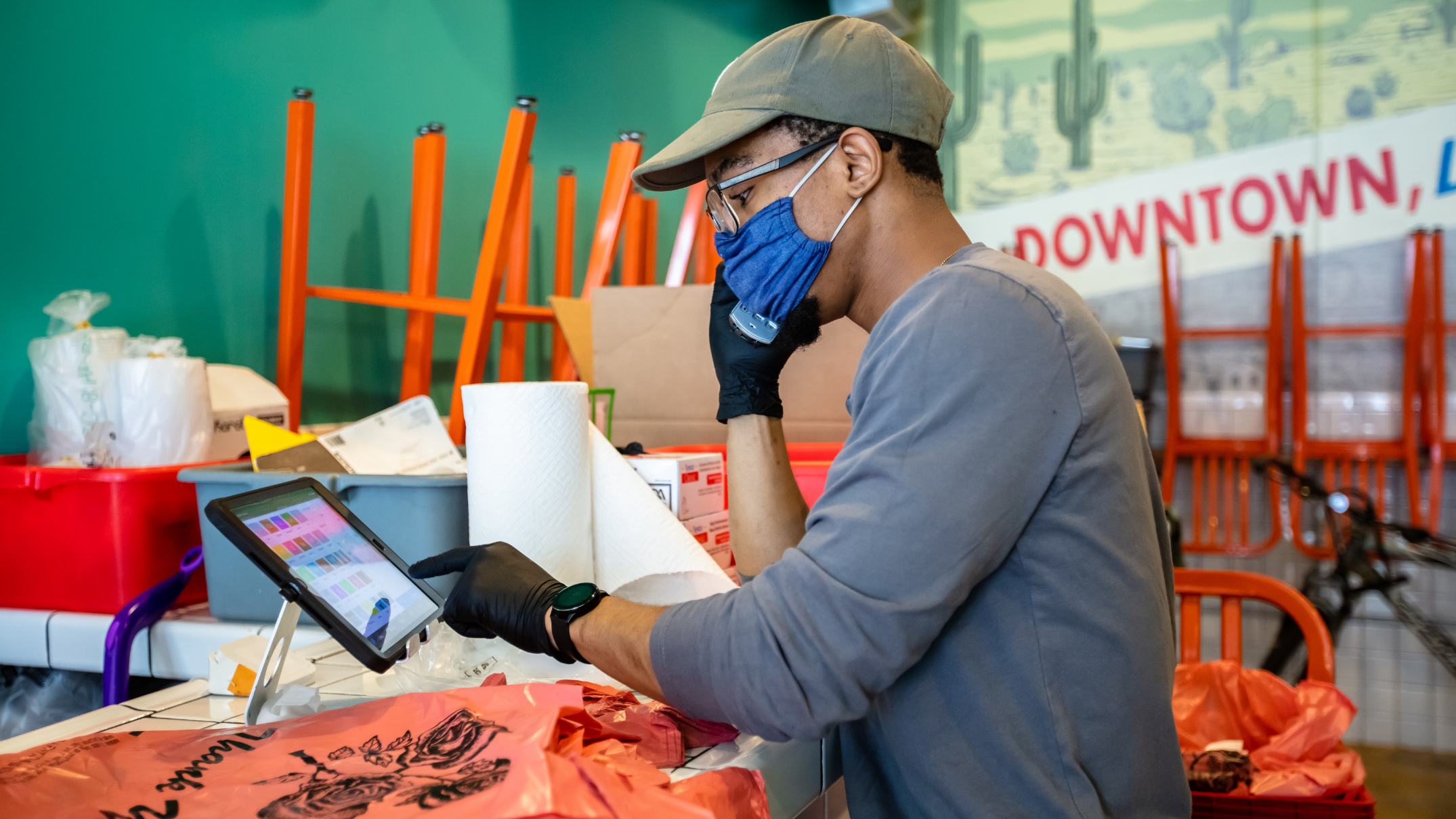 By Michelle Loredo
Are you a small business restaurant owner? If you are, good news! The Small Business Administration launched the Restaurant Revitalization Fund aimed at helping and giving emergency grant assistance to restaurants and related industries.
Here is a guide on how to apply for the SBA restaurant revitalization grant and application resources.
What Are the Requirements?
The SBA restaurant revitalization fund is a grant aimed to help small business owners in the restaurant and hospitality business that have been affected negatively by the pandemic. If you qualify, the monetary assistance provides equal funding that matches your loss in the past year. The grant amount goes $10 million and up to five million per physical location.
To be able to apply to the restaurant revitalization grant, your business must fall in these categories:
Bars

Bakeries

Breweries

Catering

Food Trucks/Stand

Restaurants

Wineries
If your business is listed above, the restaurant revitalization fund grant is a funding opportunity that you should not look over.
What Documentations Do You Need?
To apply to the SBA restaurant revitalization fund, you need to verify your business taxes, financial statements, complete application, gross receipts, partnership documentation, point of sales reports and business-specific documentation. Here are a few examples:
Business Bank Statements

Financial Statements

IRS 1120-S

IRS Form 1065 (Partnership)

IRS Form 1099-K

IRS Form 1120

IRS Forms 1040 Schedule C

IRS Forms 1040 Schedule F
A business that is alcohol-related such as brewpub, breweries, or inn, needs to submit additional documentation. They need to submit documents that prove that the sale of food and beverage to customers comprise at least 33 percent of gross receipts for 2019 or 2020. The year depends if you were open before 2020 or in 2020.
Where Can I Apply?
You can apply to the restaurant revitalization grant via SBA-approved Point of Sales vendors. You can also apply directly through the SBA online portal. Here are few examples of Point of Sales vendors you can apply through:
Clover

NCR Corporation (Aloha)

Oracle

Square

Toast
If you decide to apply through Square and Toast, you need to first register through the SBA online application portal before they can help with your application.
How Can I Use the Funds?
If you do receive the grant money, the SBA specifies that funding is to be used on business expenses, including:
Business Debt Business

Maintenance Expenses

Business Payroll Costs

Business Rent Payments

Business Utility Payments

Construction of Outdoor Seating

Food and Beverage Expenses

Payments on Business Mortgage

Sick Leave

Supplies
If you are not sure how to use the approved grant money, reach out to the POS vendors you worked with and they will be able to answer all of your questions. You can also reach out to your local SBA or Small Business Development Center.
Are There Any Resources?
The UH Small Business Development Center Network is here to help you through the application process. Our business specialists and advisors can help answer questions and guide you through the process. We also have live and recorded webinars covering the SBA restaurant revitalization grant.
The SBA has released supplemental documents and application guides for you to successfully apply for the grant.
<!—- ShareThis BEGIN -—> <!—- ShareThis END -—>