Three Ways to Make Your Business' Website More Accessible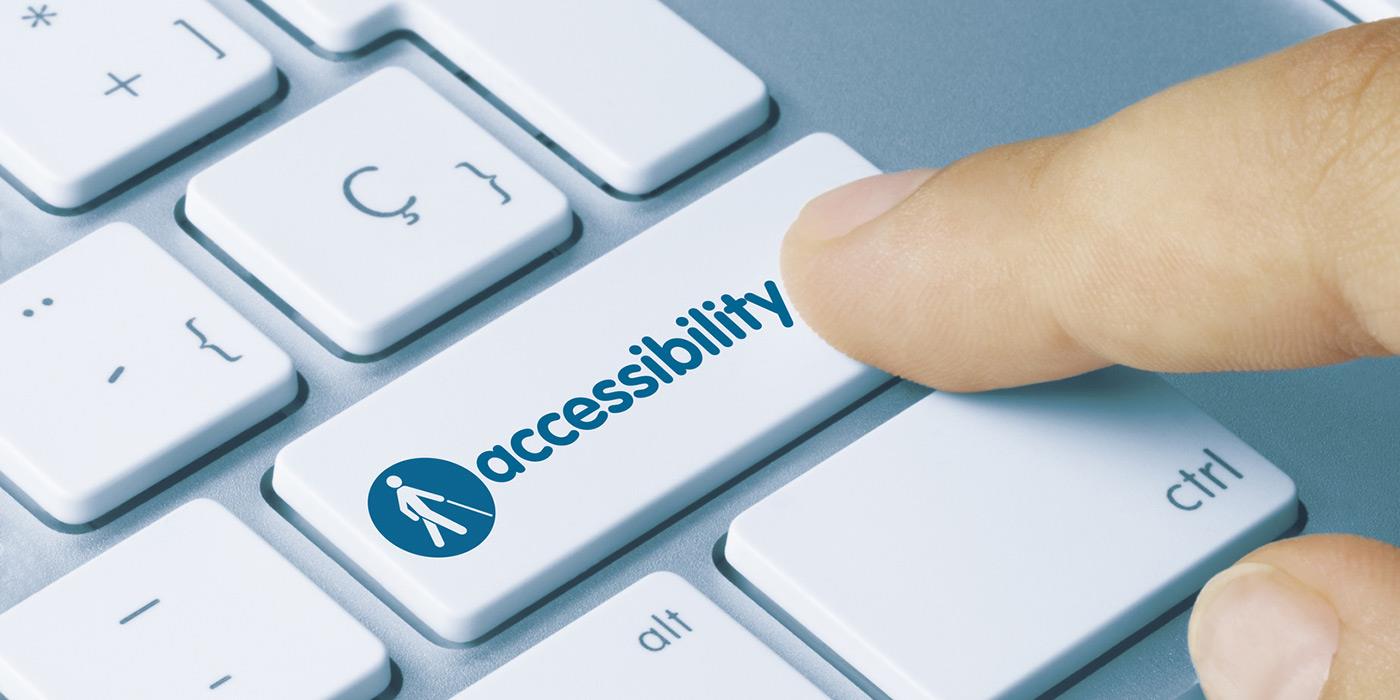 Accessibility is important. It's no longer an option, and companies must start taking action to ensure their stores, restaurants, offices, and even their websites are accessible to everyone, including individuals with disabilities.
As a business owner, marketer, or leader in your company, you have an ethical responsibility to make inclusion a priority, and to ensure everyone with a disability is able to access and process the information on your company's website.
Unless you've already taken action, your company's website is probably not fully accessible. Your company is at risk of being sued by consumers needing such accommodations and by the increase of "click-by lawsuits." Even if you can't make your company's site fully accessible, at least make an effort to making your website ADA- and WCAG-compliant to ensure that anyone with a disability can easily access your website, not just to avoid lawsuits.
Here's how you can work towards making your company's website more accessible:
1. Write and publish a website accessibility statement — A website accessibility statement is an explanation of the level of web accessibility that your company commits to achieving. When it comes to creating an accessibility statement, you can ignore it, do it yourself, or use an outside party to create the statement for you.
2. Purchase web accessibility technology — There are web tools that can be added to your company's website that help adjust type size, spacing, color, cursors, and more, which aims to help people with visual impairments. Tools can also read text aloud for people who are blind, optimize keyboard navigation for the motor impaired, and automatically and immediately stop blinks and animations for people with epilepsy. We recommend and use the software AccessiBe to make sites accessible. It's not perfect, but it's an excellent start.
3. Understand the WAI and WCAG —The W3C Web Accessibility Initiative (WAI) is "an international forum for collaboration between industry, disability organizations, accessibility researchers, government, and others interested in web accessibility," and the Web Content Accessibility Guidelines (WCAG) "is developed through the W3C process in cooperation with individuals and organizations around the world, with a goal of providing a single shared standard for web content accessibility that meets the needs of individuals, organizations, and governments internationally." Be familiar with both.
Like we said before, you can ignore what we're telling you, try to make your website accessible yourself, or you can hire an outside party to help you. Ensure that everyone who is working on your website understands the importance of website accessibility and that your team is doing everything they can to make your company's site fully accessible.
By: Jason Mudd - Contributing Writer, HBJ
<!—- ShareThis BEGIN -—> <!—- ShareThis END -—>