Top 10 Spring Marketing Ideas for Small Businesses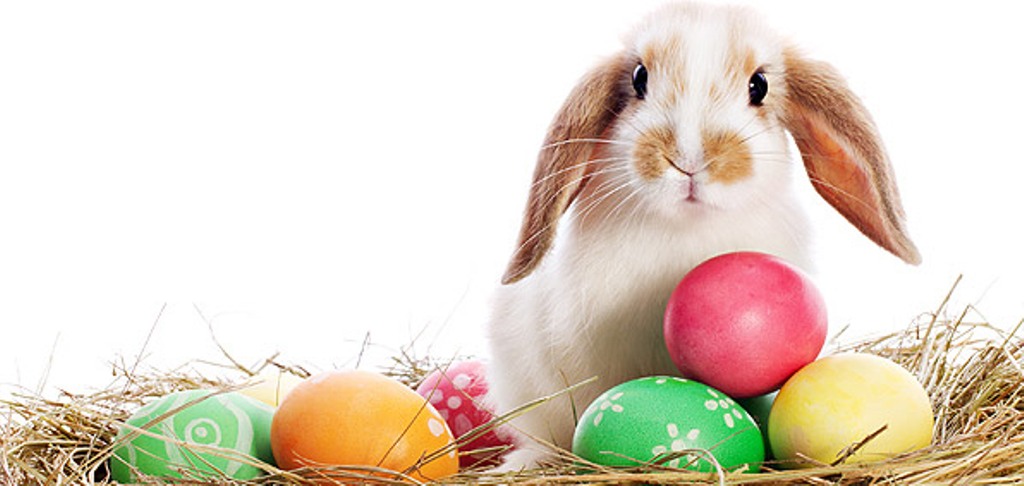 By: Michelle Loredo
Spring season is here, and people are getting ready to celebrate the different holidays this season! According to the National Retail Federation, last year, 77 percent of U.S. adults are still going to partake in the Easter holiday with COVID-19 precautions. This year, it looks like the percentage of participants is going to be like last year.
We have put together the top 10 spring marketing trends to help your business strategy this spring-pandemic season.
1. Get an Early Start: By starting your spring promotion earlier than your competitors, you can be the first business to come to mind for seasonal events. If your one of the first businesses to promote the spring holidays, your customers will see your business promotion even if they aren't actively looking for related material. You can send holiday promotions a season ahead of when the selected holiday takes place.
For example, send an Easter promotion slightly after Valentine's Day for Spring/Easter promotion. It can help boost sales during the target season.
2. Email Marketing: The new normal has made email marketing more important than ever! You can create an email campaign to incorporate the season's aesthetic. You can run holiday-related incentives for your customers to be interested in buying from your business and add exclusives discounts to your email list.
3. Website Presence: Having a user-friendly website will help always help your business. Your business's website needs to be up to date with the latest updates, spelling, grammar, removal of backlinks, adding metadata to increase Google ranking and display of holiday promotion.
For example, if you have chosen Easter as a holiday you want to take part in, then add Easter decorations and or images on your website that allude to the holiday.
4. Social Media Presence: All your social channels. During seasonal periods, match the holiday and or season that you're promoting. On your social media platforms, update headers, posts, and advertisements with a consistent color scheme for the season. With COVID-19 still part of the norm, so you will have to incorporate the correct messaging. Also, improve the relationship between your business and your existing and potential customers. Keep high and fast engagement with them on-and-offline.
For example, use the Easter aesthetic for the social media posts can be pastel yellow and electric blue.
5. Seasonal Based Services: Depending on your business, customizing services can be beneficial. Customize your services based on customers' needs at different times of the year.
For example, you can promote different services and perks for the different holidays.
6. Organize Content from the Start: Organizing your content before the different seasonal promotions helps with the efficiency of your marketing strategy. Planning gives time to craft a plan that incorporates past ideas that were successful and creating new ideas based on what works with the business's clientele.
For example, you can create an Easter series that targets families. Constant content posted on social media highlighting employees and their Easter activities.
7. Build Reusable Assets: Investing for the future is the name of the game when it comes to marketing seasonal holidays. Your campaigns should give you resources for analysis and future use such as, email lists and social media pages concentrated around the chosen holiday.
For example, an updateable email contact list that you can use for other seasonal promotions.
8. Work Tax Season into Your Marketing Plan: Tax refund season happens from March through April, and Easter falls just in between. Marketing tax incentives and sales around this time can beneficially help your sales go up.
9. Competition: It never hurts to see what your competitors are doing. By looking at what they are doing, you can gain insight into what you want to include and exclude from your marketing campaign. It can also give you an idea of how customers will react to the Easter marketing efforts. This can also help you differentiate from your competitors
10. New Ideas: Each season allows experimenting with different ways to reach your customers. Choose a new idea that aligns with your business and that will add a positive contribution. Some new ideas that you could try are starting a YouTube channel, reaching out to influencers, or creating a new social media platform.
For example, if you're a restaurant owner, you can start a YouTube channel that has special series for each season and events that are based on both internal and external celebrations. This can be extremely beneficial for restaurants due to COVID-19 restrictions.
<!—- ShareThis BEGIN -—> <!—- ShareThis END -—>