Three Tips to Start Your Own Business
By Tatyana Parham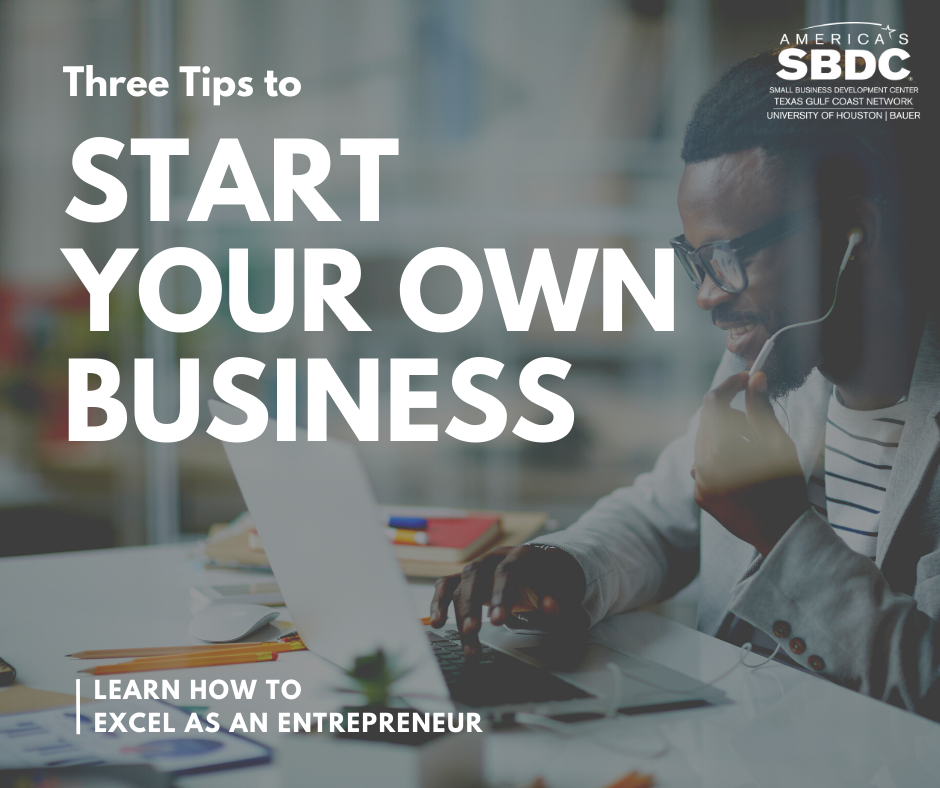 Starting your own business is potentially one of the most rewarding things you can do in your entire life. Entrepreneurship allows you to design a life that lets you take control of your daily schedule, influence change in your community, and possibly build sustainable wealth for you and your family. Once you decide that this is the right path for you, how can you maximize your potential for success?
Here are a few essential tips for beginning your journey to successful entrepreneurship:
Tap Into Your motivation
Why do you wake up every day to do what you do? In order to move forward with relentless ambition, you have to be aware of your purpose and what drives you to excel. It's important to consistently nurture your desire to grow and fulfill whatever consumer need that your business provides.

In order to transform primal concepts into a monetizable business, you need to consistently show up, day in and day out. Developing a strong work ethic and self-confidence, fueled by your core motivations, will be the main force that drives your business forward. Common sources of entrepreneurial motivation may be creating generational wealth for your family, community recognition, autonomy over your daily schedule, and creating strategies that will solve your target consumer's needs.
Build Your Network
An essential factor in developing long-term success for your business includes nurturing authentic relationships with like-minded individuals in your industry. Expanding your network opens doors that have the ability to grow your business, such as meeting potential stakeholders and partners, modeling after success stories from experienced entrepreneurs, and creating opportunities for collaboration.
Further, developing a robust network of contacts can help you become more investable to get your business off the ground. Secure different sources of funding through direct relationships with angel investors, private investors, and venture capitalists. These relationships can act as a catalyst for improvements such as increased budgeting for new technology, equipment, locations, software, and supplies that can progress your business ahead of competition.

Consistently Learn, Grow & Adapt
Market and consumer needs are dynamic, and constantly evolve to reflect collective changes in society. Focusing on business agility allows your business to grow with the times and enhance your technology, processes, and methods to create a stronger business model and satisfy evolving market demands.
By prioritizing continuous education, you can add to your range of skills that will take your business to the next level. To avoid being overwhelmed, focus on learning one new skill quarterly, semi-annually, or yearly to make your goals more manageable and improve your business overall.
Learning new skills that can elevate your business can come in many forms: online academic programs or courses, books, podcasts, free web series, and more.
Are you an aspiring entrepreneur looking for resources to grow your business? The UH SBDC Network offers a comprehensive library of free on-demand webinars led by industry experts in a variety of topics to grow your small business. Click here to access our virtual webinars now.