Three TikTok Tips to Grow Your Brand
By Tatyana Parham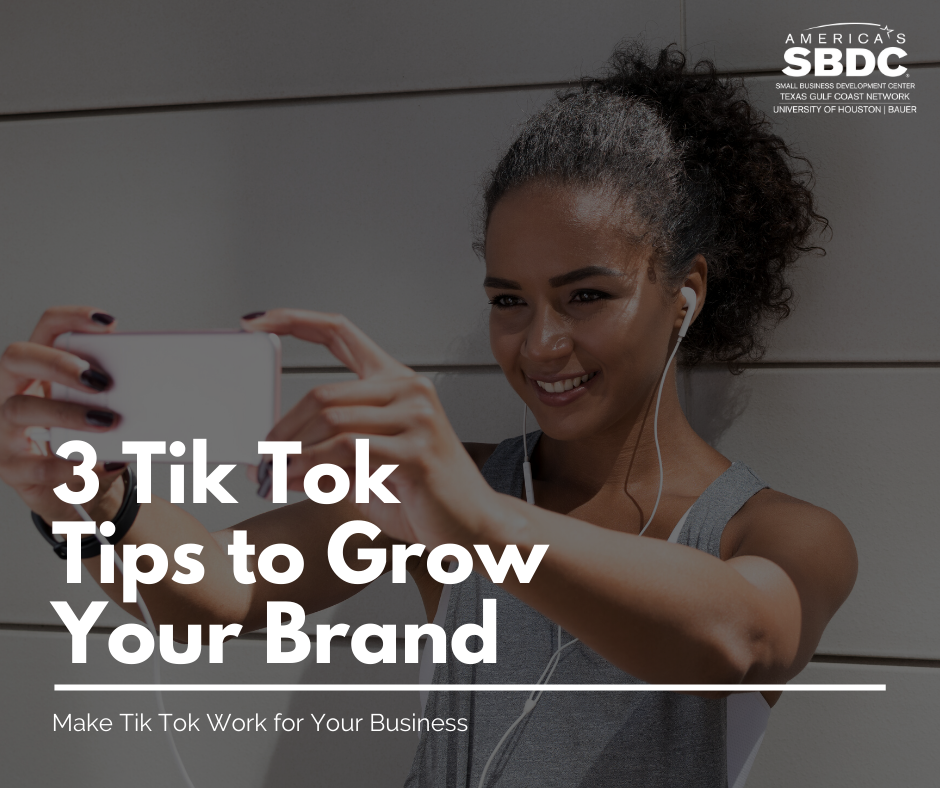 With about 500 million users worldwide, TikTok has become one of the most effective social media platforms to promote your business.
Originally known as Musically, TikTok has made short form video an essential part of any growth-focused digital marketing strategy, especially when targeting Gen Z and younger Millennials. It stands out from other social platforms by creating a space that encourages relatability over the Instagram-worthy culture of perfection.
But how do you make TikTok work for you and your brand? We've put together our top three tips on how to use TikTok to grow your brand in 2020:
Know Your Metrics
Thriving on TikTok means knowing what type of content works best to appease the algorithm and increase your reach. Interactive engagement focuses on metrics such as likes, views, comments, shares, CTR and hashtag reach.
The most important metrics, however, are watch time and rewatch rate. These are the key factors to help build your audience on the platform. By focusing on these metrics, you are able to strategically create story loops specific to your field of expertise that intrigues your audience to watch more. You can boost these two metrics by capturing their attention in the first few seconds of the video, adding informative captions, using music and in-app editing to your advantage, and incorporating supportive text.
Amplify Your Brand
Brand authenticity goes a long way when producing content on TikTok. Curate a feed that creatively speaks to your custom brand, while entertaining, engaging, and educating your audience. Find your brand's style by experimenting with different trends and seeing what resonates the most with your audience. Then develop a consistent form that mimics your top performing videos.
Don't overthink it and keep it simple! Videos that do the best on this platform are fun to watch and don't need a ton of equipment or editing (a smartphone and good lighting will usually suffice). Content that tends to do well is informative comedy, advice or tips that are given while speaking directly to the camera, and behind-the-scenes content that highlights what it's like to run a business.
Use Targeted Advertising
Like Facebook and Instagram, TikTok has paid and organic advertising options that allow you to increase brand visibility and grow your following on the app. The four main ad types are:
In-feed native ads: These ads, similar to those found in Instagram Stories, are integrated with the non-ad content on a user's feed. They support clickable features such as website links and app downloads.

Brand takeovers: Your brand can "take over" TikTok's main feed for the day, using images and video with embedded links to landing pages.

Hashtags: Add promoted hashtags to your regular content to boost engagement. Research hashtags that are relevant to your industry and already popular on the app.

Branded lenses: Similar to filters on Snapchat and Instagram Stories, these 2D and 3D lenses enable the users to promote your brand with their personal content.
Paid advertising is one of the best ways to market your business and finally grow your audience online. Diversifying your business's digital advertising platforms can put you ahead of competition and allow you to stay connected with your target audience.
Read Which Facebook Ad Types are Best For Your Business to learn about Facebook advertising to enhance your digital marketing strategy.
Threat of a TikTok Ban
TikTok is facing political heat because of its ties to China and its recent allegations of cyber risk and data privacy concerns. According to MSN, the House voted to bar federal employees from downloading the video-sharing app on government-issued devices as part of a $741 billion defense policy bill. Wells Fargo has also banned the social media app from company devices citing privacy concerns.
Please use discretion when using TikTok for your business.