Ruthie's Tex- Mex Small Business Restaurant Bounces Back in Phase 3 of Reopening Texas
By Toni Carter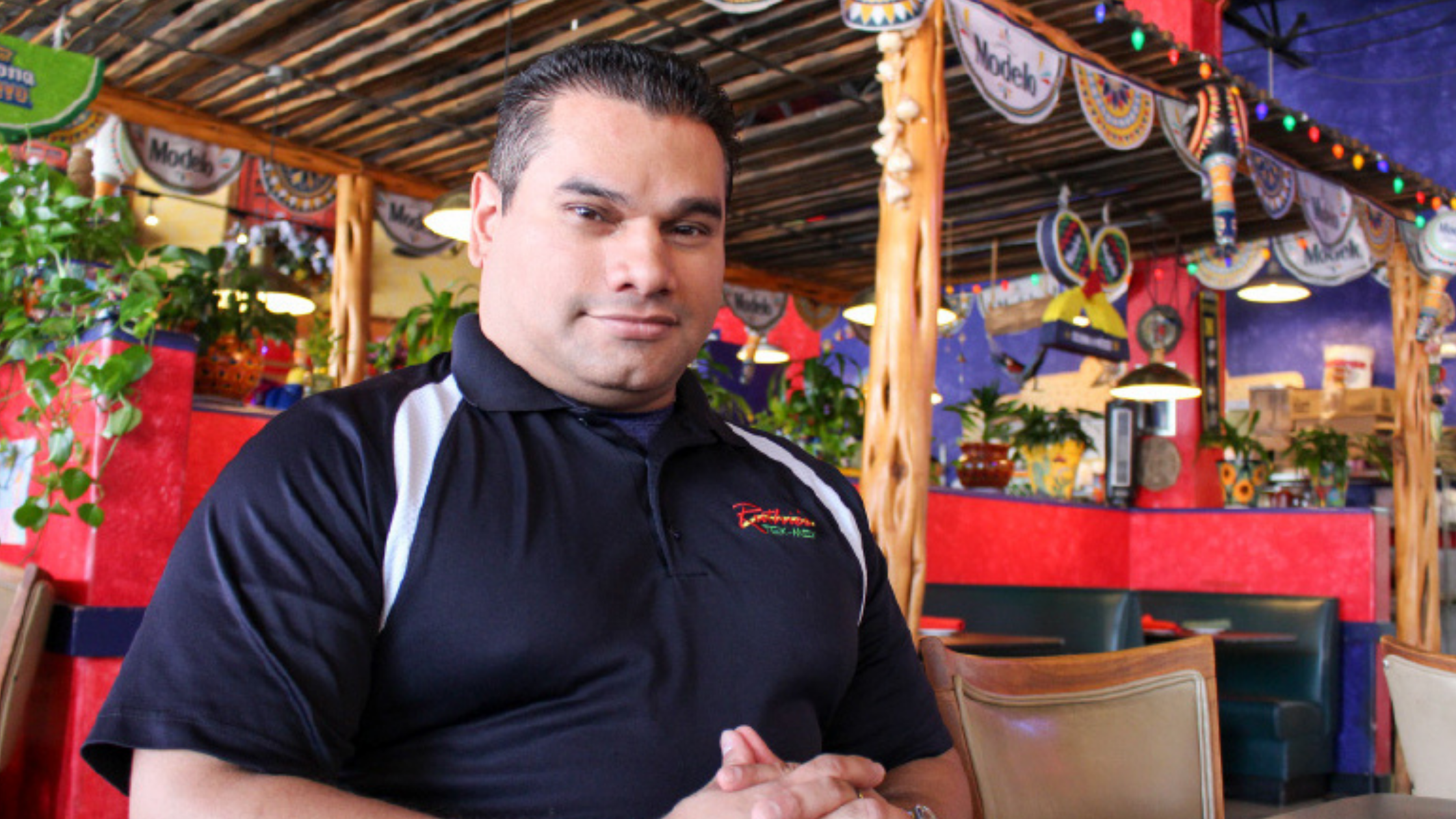 (Pictured is William Solis, business owner of Ruthie's Tex-Mex. Photo credit: Community Impact)
March 2020, business was going well for Ruthie's Tex-Mex small business restaurant. With a successful restaurant location in Sugarland, Texas, business owner, William Solis, decided to pursue a second location. Unfortunately, this venture was forced to a screeching halt because of the rippling effects of COVID-19.
The COVID-19 crisis pushed the restaurant industry into survival mode, and overnight, Solis went from expanding his business to trying to save his business. In need of disaster assistance and a new business model, Solis reached out to Tori Rayne, director and business advisor at Fort Bend County Small Business Development Center (SBDC).
"William has had his business since 2011 and it was thriving," said Rayne. "He originally came to me to find financing for the second location. Due to the COVID-19 pandemic, he stopped the pursuit of his new start-up and is primarily focusing on the Sugarland location - as sales have declined."
Operating under restrictions, sales were down 50 percent. To keep afloat and adapt to the direct impact of COVID-19, Solis had to participate in food delivery apps like DoorDash and Grubhub, and make staff changes by furloughing employees and shortening work hours.
In an effort to recover and retain employees, Rayne encouraged Solis to apply for a Small Business Association (SBA) disaster loan, any applicable grants and to seek expert advice from an SBDC business specialist. With the assistance of SBDC's disaster loan application webinar, Solis applied for the Paycheck Protection Program (PPP), as well as the Economic Injury Disaster Loan (EIDL) and the Fort Bend County Grant.
"The disaster loan webinar presentation was instrumental in helping me complete the loan application process," said Solis. "And Tori has been a God send. She communicates with me daily and is pushing out information as soon as she gets it."
In the following months, Solis started to receive economic relief. He received the PPP loan in May 2020, and the EIDL and Fort Bend County Grant in August 2020. The financial assistance enabled him to retain previous employees, hire two additional full-time employees and one part-time employee.
On track with Gov. Abbott's orders, Ruthie's Tex- Mex small business restaurant is now operating at 50 percent for dine-in service and are following health protocols for serving customers. The restaurant is known for their large menu of Tex-Mex favorites and their beef and chicken fajitas.
When asked of any future plans, Solis said, "Hopefully we can keep on going and expand. We will postpone our plans on opening a second location and resume once the economy gets better."
For help navigating the COVID-19 crisis, make a virtual appointment with an SBDC business advisor or specialist.
<!—- ShareThis BEGIN -—> <!—- ShareThis END -—>