Pearland Restaurant Recovers From Rippling Effects of COVID-19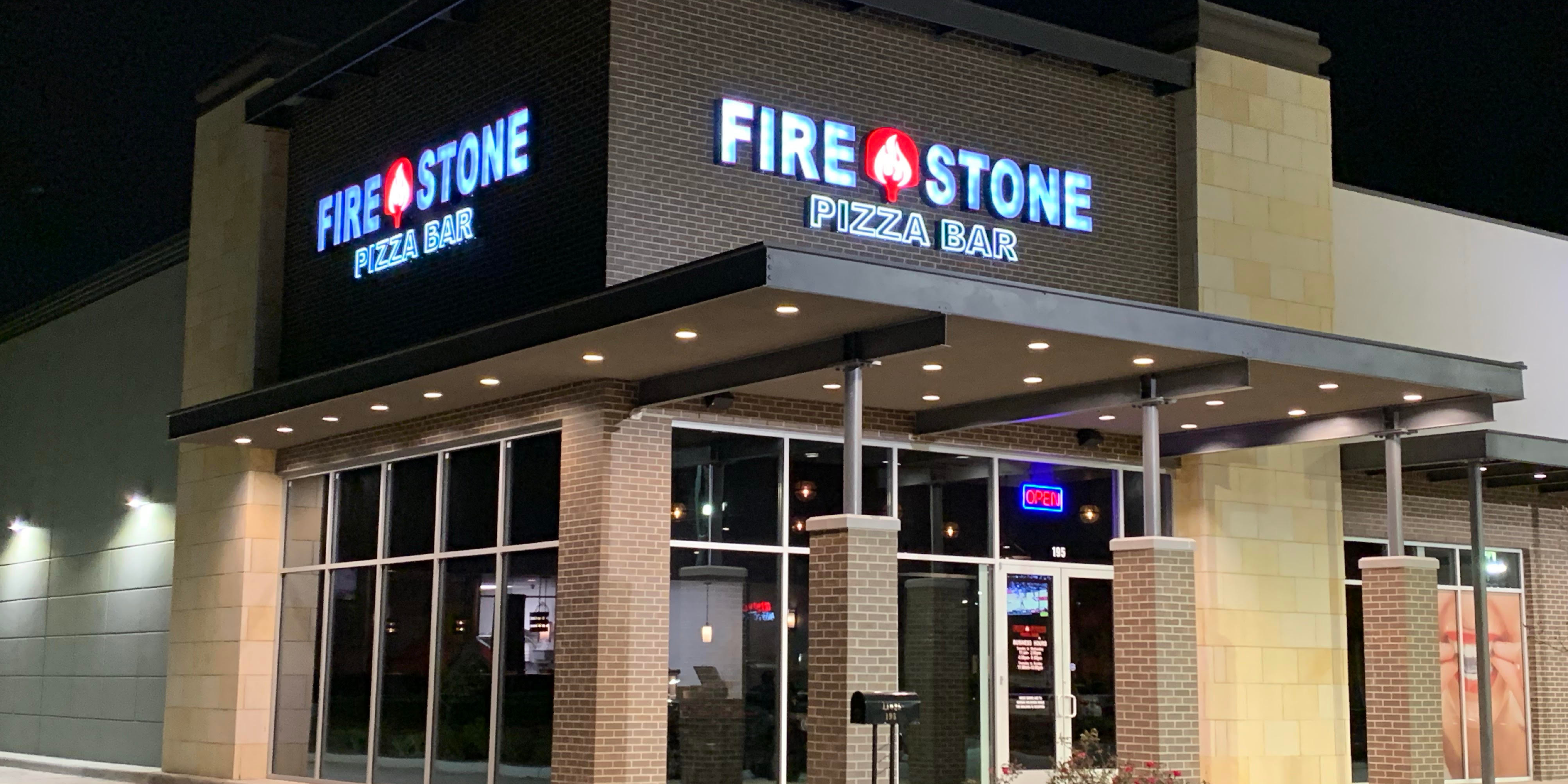 By: Toni Carter
For many small business owners, navigating the COVID-19 crisis continues to present steep challenges and hurdles. And the Stay-at-Home order for Houston and surrounding cities have led to a decrease in sales for many businesses.
Business at Fire Stone Pizza Bar has fallen as much as 65 percent as the uncertainty of the coronavirus has taken mobilization to new levels. With no vaccine is sight, people have been instructed to stay home, practice social distancing and physically separate in an attempt to help flatten the curve of the outbreak.
"The alarm COVID-19 has caused within Texas and around the world is unheard of and many people are scared to leave their homes, said Fire Stone Pizza Bar, CEO Greg Emmons. "Foot traffic is down tremendously, and we are adjusting the best we can to keep sales going."
Fire Stone Pizza Bar is a full-service restaurant located in Pearland, Texas. Due to the recent ban on dine-in service, the pizza bar has faced a huge disruption to their business model, pivoting to offering only carryout, curbside and delivery services. To boost their business and build awareness, Emmons decided to participate in third party delivery with mobile order apps like GrubHub and Uber Eats. They've also expanded to offer in-house delivery everyday.
"A lot of people only use apps to buy their food, so I thought this was the perfect time to utilize these services and bring awareness to Fire Stone Pizza Bar - and also reach the millennial generation," said Emmons.
Fire Stone Pizza Bar is a family owned business and is operated by Emmons, his wife Teresa, their children Allison and Chris, as well as 18 employees. Considered an essential business, Fire Stone Pizza Bar will remain open for business, however, feeling the financial crunch from coronavirus restrictions, Emmons had no choice but to furlough a few employees.
To alleviate the impact of COVID-19, Emmons sought guidance from his bank and San Jacinto SBDC business advisor, Gary Bucek.
"My experience with the SBDC has been outstanding, and Gary has been a wealth of information during this tough time," said Emmons.
Emmons was encouraged to seek economic relief funding, so he applied for SBA's Economic Injury Disaster Loan (EIDL) and the Paycheck Protection Program (PPP). Emmons received the SBA PPP loan. "Getting help from the government helped me to breath. Without it, most of us may not have had the opportunity to recover," he said.
Emmons used the PPP funds for payroll, rent, utilities, vendors and to retain the furloughed employees.
When asked of his future business plans post COVID-19, Emmons said he will rev up marketing and would like to expand to a second location.
Fire Stone Pizza was opened in October 2018 and serves brick-oven pizza, pasta, soups and salads. Customers can also enjoy a full bar with wine, craft beer and cocktails. It has been coined a community favorite.

"I want to build Fire Stone Pizza Bar to something great, pass it off to my kids and ride off in the sunset. But, I know it will take some time for things to return to normal."
<!—- ShareThis BEGIN -—>
<!—- ShareThis END -—>