How to Get Business Financing in Houston: A Full List of Resources
By: Tatyana Parham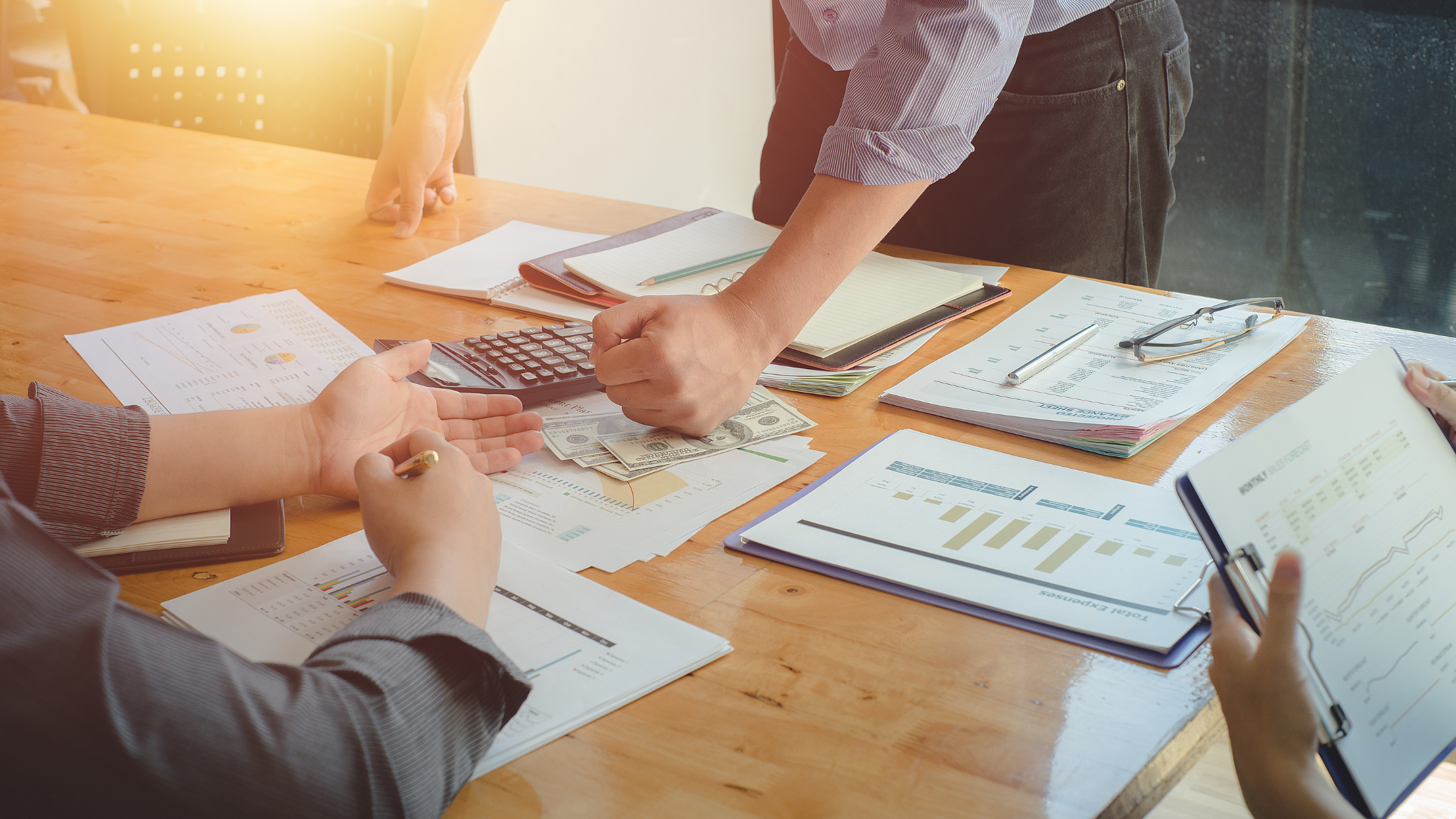 An essential step in starting or growing a small business is securing the funds you need to meet your goals. Small business owners in Houston, Texas have plenty of financing options to get you started, from traditional banks, business grants, and credit unions to alternative lenders throughout the community. Depending on your type of business and other factors such as personal credit score and projected revenue, there are a variety of sources of financing available to help take your business to the next level.
Below, we've listed some small business financing options available in Houston to launch or grow your business today:
Small Business Bank LoansWhen seeking funding for your small business, locally owned banks and credit unions are a great resource because they often have a strong interest in economic development in the community. Small business bank loans typically have low annual percentage rates (APR's), and offer flexibility The U.S. Small Business Administration (SBA) partners with multiple Houston banks by offering the SBA 7(a) Loan, which provides an amount between $5,000 and $5 million to eligible business owners.
Here is a list of small business banks in Houston:
Credit Unions also offer SBA-backed small business lending with favorable interest rates. Here are a few credit unions in Houston:
Small Business Grants
Although finding a small business grant suitable for your business may be challenging, it is an option available for free financing to grow or establish your business without having to worry about repayment. Currently, there are many grants available catered specifically towards women and minority business owners, as well as grants for those who have been impacted by the COVID-19 pandemic. Here is our comprehensive list of COVID-19 business grants in Texas.
Credit Cards
Small business owners can utilize credit cards as a great option for quick and convenient business financing for:
Businesses with less than 50 employees

Businesses with personal capital or investment capital

Businesses that have lower capital startup costs
By combining two or more credit cards, you can get a higher credit line and a lower interest rate for financing. New and existing companies wishing to have quick access to business credit in Houston can look into these options:
Non-profit Lenders
There are several non-profit community organizations in Houston that offer programs for small business lending. Although these options may not provide the best rates and terms, they are an opportunity to secure alternative funding when your business doesn't qualify for traditional loans.
Angel Investors
Angel Investors are individuals who provide capital for a business start-up, typically in exchange for convertible debt or ownership equity. These investors usually have spare cash available and are looking for a higher rate of return than those found in traditional investments. Here are a few resources for investment organization networks in Houston:
Online Lenders and Crowdfunding
Online business lenders are a great option for owners struggling with poor personal credit, or who need fast cash. Online lenders offer a variety of financing options, including term loans, lines of credit, and invoice factoring. Although interest rates may be higher than traditional bank loans, the time advantage makes up for the difference in rates. Many business owners are choosing online financing because it's often easier to qualify, and loans are approved more quickly. Another option is crowdfunding sites, in which multiple investors come together to help launch a business or product, which often rewards them with equity in exchange for cash.
Here are a few online sources for small business financing and lines of credit:
To help you determine your financing needs, evaluate your eligibility, and assist you with putting together your business plan, contact your local SBDC and schedule a virtual business advising session today.
<!—- ShareThis BEGIN -—> <!—- ShareThis END -—>