Five Tips for Email Communication During COVID-19
By Michelle Loredo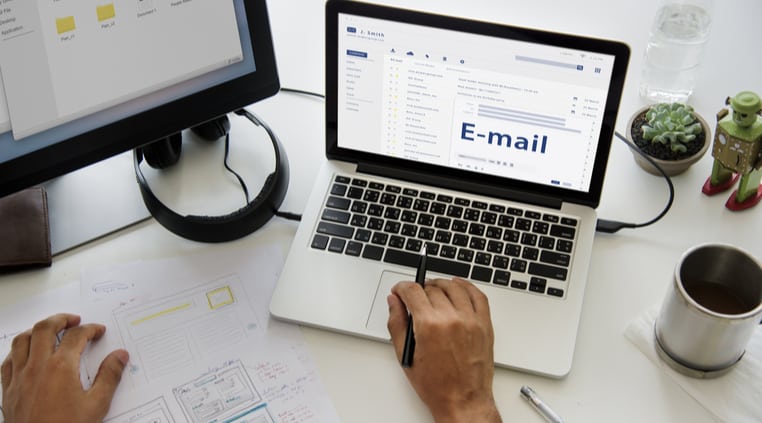 With the current pandemic we're going through, it's important for your small business to stay connected and keep constant communication with your audience and customers. Here are five tips on how to communicate with your customers effectively via email.
Assess the Situation
COVID-19 is affecting everyone and every business from the local level to the international sphere. No matter the size of the business, they are communicating with their customers. Due to the high amount of emails that people are receiving, you must be conscious of what you're sharing with your customers. It would also be a best practice to consider the information customers may need, the distribution frequency, and to make sure the information is adding value.
What "Not" to Include
When you're assessing your situation, make sure to look over scheduled email campaigns. Depending on the campaign, the emails could be tone-deaf and insensitive. Example: If you're a restaurant and you send a scheduled email about dining in, this goes against both governmental health restrictions and it can be seen in a negative light. If this happens, you should follow up with a correction in a timely manner.
Re-state Your Business Mission
When in a situation of uncertainty or crisis, it's a good practice to remind your customers your business mission. As Will Schmidt said "…it's absolutely crucial while sustaining your email marketing during a pandemic."
Create Clear and Concise Messaging
All distributed emails should be concise and straight to the point. Here are a few tips:
Make effective and straight to the point subject lines.

Be transparent and include the safety precautions your small business taking to combat COVID-19.

Include how your services are affected or limited by the crisis.
In your email communication and/or newsletter, make sure that you provide an opportunity for your customers to give feedback. You can use this date to make positive adjustments.
Include Valuable Resources
Within each e-communication campaign, include COVID-19 resources that aligns with your business. This could range from governmental information, local help and organic content such as live streams. This section should reflect both official information and what your small business is doing to help the community.
<!—- ShareThis BEGIN -—> <!—- ShareThis END -—>