El Bolillo Bakery

El Bolillo Bakery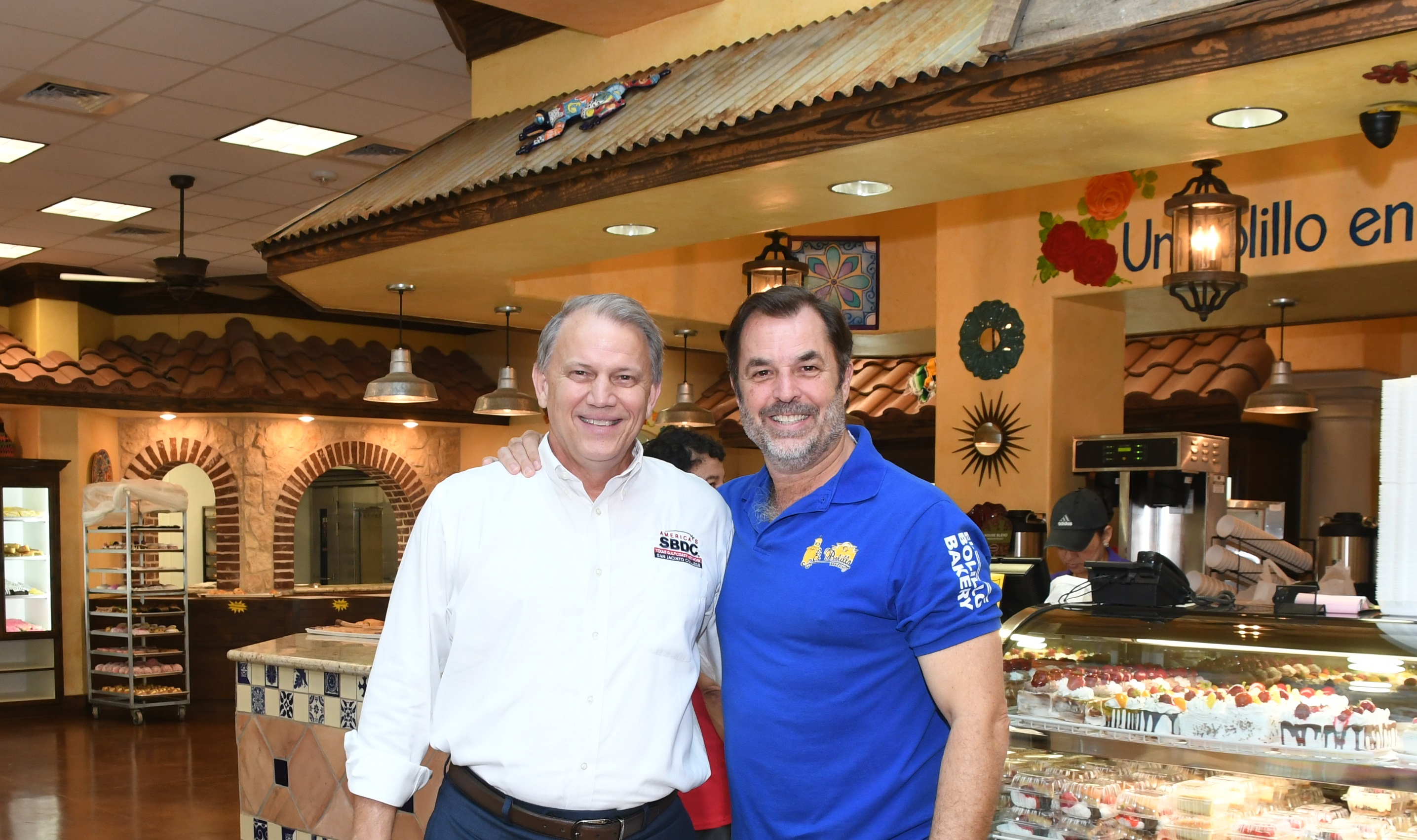 Richard Prefts (left), and Kirk Michaelis (right) at the El Bolillo Bakery in Pasadena, Texas.

The San Jacinto College Small Business Development Center (SBDC) Network played a vital role in helping long-time client Kirk Michaelis of El Bolillo Bakery start and expand his business. And over the past six years, Michaelis has accessed many business resources offered by the San Jacinto College SBDC.
El Bolillo Bakery, originally located in the Greater Heights area of Houston, is a full-service Mexican bakery specializing in a variety of tres leches cakes, bolillos, and pastries. Following the momentum of growing popularity, El Bolillo Bakery expanded to two locations. Most recently, the Center has assisted Michaelis in opening his third location.
Michaelis and San Jacinto College SBDC Director Richard Prets made a number of road trips throughout East Harris County scouting for the right location. Prets also provided key demographic information leading to the selection of Pasadena as the location for the newest bakery. The expansion did not only enable the bakery to triple its success, but also triple its workforce by opening 65 new fulltime job positions in this predominantly Hispanic community.
Disaster Strikes
Soon after the opening of the third location, most of Harris County, including Pasadena, was devastated by Hurricane Harvey. Although the storm's flood waters temporarily crippled sales, it provided Michaelis an opportunity to do what he does best—community service.
As Harvey's flood waters forced thousands of residents to seek shelter, Michaelis and his staff baked and delivered truckloads of bread to area relief shelters. Their selfless act kindness and compassion did not go unnoticed. Houston Mayor Sylvester Turner proclaimed Sept. 14, 2017 "El Bolillo Day" for heroic, life-saving rescue efforts.
The Michaelis family was also honored as the U.S. Small Business Administration (SBA) Houston District's Family-Owned Business of the Year at the SBA Luncheon, sponsored by SCORE Houston. The luncheon was held at the Westin Galleria, May 2, 2018.
<!—- ShareThis BEGIN -—> <!—- ShareThis END -—>