Veterans Manufacturing (MFG)

Veterans Manufacturing (MFG)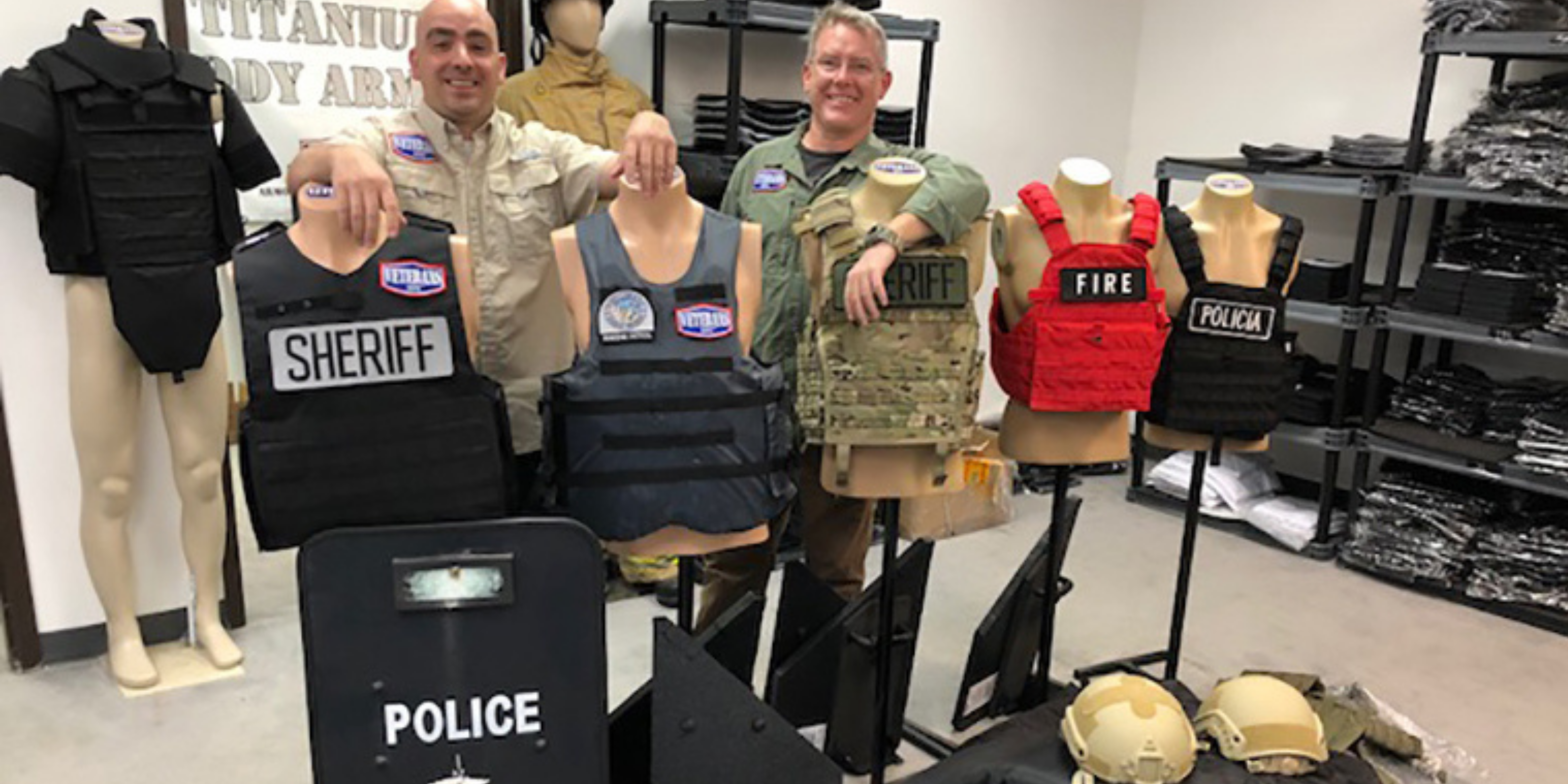 Keeping security personnel, police officers and first responders safe is the ultimate measure of success for lightweight body armor protection and ballistics gear company Veterans Manufacturing (MFG). And the company's owners, Stephen Jahn, United States military veterans Mike Hlozek and Billy Gibbons, understand first-hand the importance of quality protection in dangerous situations.
Before opening its doors in April 2016 in Katy, Texas, Veterans MFG sought business assistance from the Fort Bend County Small Business Development Center (SBDC) receiving in-depth business advising, procurement guidance, and small business financing options. The owners attribute much of their success to working closely with the Fort Bend SBDC to build a strong foundation for their business.
"SBDC's assistance and business services were critical in the early development stages of our company," said Hlozek. "The staff continuously offered guidance and support and helped us tackle many challenges by offering effective solutions. This enable us to operate an efficient and successful business."
As a result of Fort Bend County SBDC media connections and community resources, Veterans MFG was spotlighted in Impact Magazine. The article then garnered the attention of the U.S. Small Business Association (SBA) and was forwarded to SBA's headquarters in Washington D.C. From there, the company's growth skyrocketed.
"We greatly appreciate the SBDC in making Veterans MFG a well-known name domestically and internationally," said Hlozek.
In 2017, Veterans MFG won Rice University's Veterans Business Battle contest and received an impressive $200,000 award for their business. The company was also selected by the SBA as one of only 10 small businesses to meet President Donald Trump at Small Business Week in the nation's capital, Washington D.C.
Veterans MFG continues to grow and thrive and is expanding both its manufacturing space, as well as its employment base. The company received equity investment funds and purchased a 36,000 square foot building in Katy, Texas to manufacture its products.
Additionally, the current employee base will more than double in size—from nine employees to 21 employees— when the new manufacturing facility opens in early 2019. In the meantime, the company will continue to outsource various parts of manufacturing to different vendors, and carry out final assembly at their Katy warehouse.
Continually growing and enhancing their business and product line is an on-going focus. Driven by innovation, Veterans MFG is now manufacturing America's lightest, safest and most affordable U.S. Coast Guard Approved and NIJ Compliant Ballistic Personal Flotation Device (bulletproof life jacket).
Veterans MFG products are available on their website and at an array of authorized retail locations.
<!—- ShareThis BEGIN -—> <!—- ShareThis END -—>