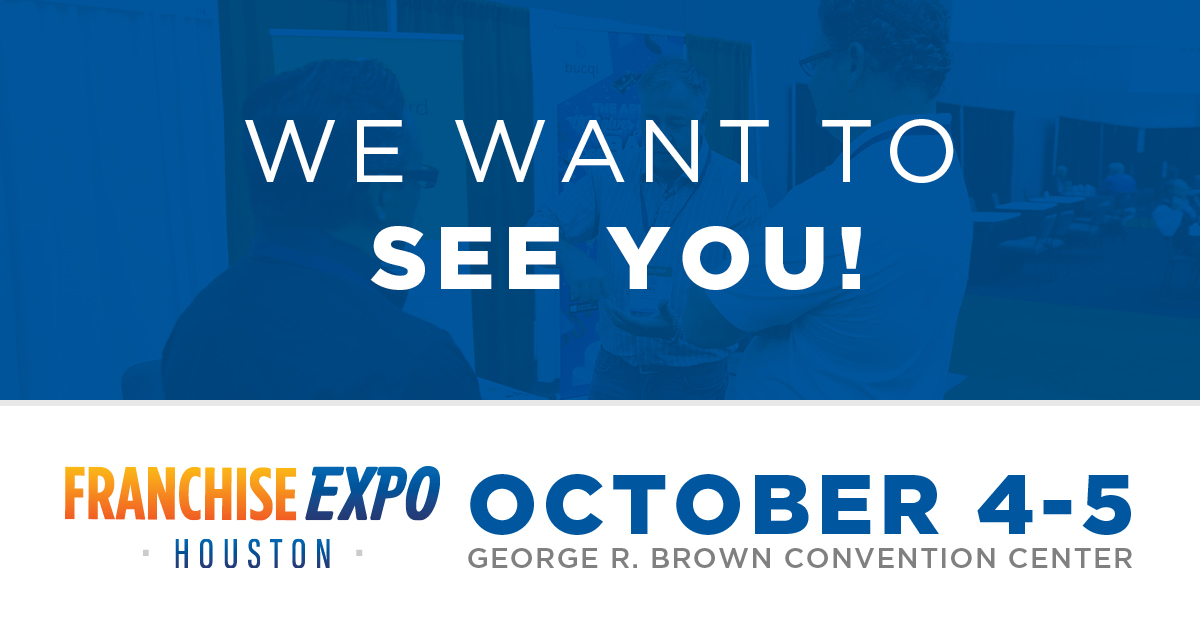 On Oct. 4-5, attend Franchise Expo Houston at the George R. Brown Convention Center. Meet face-to-face with the University of Houston Texas Gulf Coast SBDC Network and over 100 proven franchise opportunities, full-time and part-time, in every industry, at every investment level.
At the Expo, the SBDC will host the workshop, "Don't Do It Alone: Evaluating a Franchised System and Leveraging Small Business Resources," on Friday Oct. 4, from 11:30 a.m. to 12:30 .m. This info-packed workshop delves into resources available when exploring the world of franchising. Attendees will gain insight into the evaluation process to help determine which franchise business is the right fit for them.
Topics that will be briefly discussed include:
The Franchise Profile: Competitive Advantage, Product Quality, Brand Value and Historical Data

Legal: Selecting a Franchise Lawyer, State Law, Past and Pending Court Cases, Dispute Resolutions and Removal/Termination/Transfer (Franchise Lawyer)

Assessing the Market: Trends, Economy and Ongoing Support
The session will also include a panelist of small business and franchise professionals: Franchise Lawyer, Michelle Bolden; Franchise Consultant, Cynthia Mora; and SBDC Business Advisor, Tim Stanley, who will give a brief overview about America's SBDC, a national business advising and training network that provides no-cost business advising assistance to help current and future small business owners navigate through the world of entrepreneurship.
On Saturday, Oct. 5, SBDC Business Advisor Charles Capers will moderate the panel discussion, "Ten Things You Need to Know before Asking for a Bank Loan." In this panel discussion, attendees will learn the requirements of preparing a loan proposal, the different funding options available, and how to utilize the services of the SBDC to help you with putting your loan proposal (business plan, projections, market research) together. Featured panelist include, Austin Adams, Vice President, SBA Loan Officer, Spirit of Texas ; Nee Optiela, BBVA ; Anthony Lopez, LiftFund; Fern Carty Dawkins, JM Carty Holdings, LLC.
For free admission, register with the SBDC's complimentary promo code: TXSBDC.
<!—- ShareThis BEGIN -—> <!—- ShareThis END -—>